One of the oldest and the best-preserved estates in Český Krumlov
One of the oldest and the best-preserved estates in Český Krumlov
One of the oldest and the best-preserved estates in Český Krumlov
One of the oldest and the best-preserved estates in Český Krumlov
Welcome to Hotel Růže
Preserving and celebrating a storied past
Welcome to Hotel Růže one of the best-preserved estates in Český Krumlov and a true celebration of Czech heritage. Perched above the Vltava river our hotel offers stunning views of the surrounding landscape and close proximity to the many historical sites Krumlov has to offer.
Our hotel dates back to the 16th century when it was originally erected as a Jesuit dormitory.
While staying true to this awesome legacy we have carefully made sure that all our 71 rooms are designed for the comfort of modern travellers. Authentic archways, ceilings, frescoes and painting still form parts of the hotel. Enjoy dining with recipes from local and international culinary traditions at our restaurant. If you are looking for location that will make a lasting impression or a breath-taking venue to organize a wedding, take a look at our historical halls or our spectacular summer terrace. Pamper yourself in our Wellness Center with a Thai massage or peat-bath in traditional wooden bath.
We are looking forward to your stay in our Hotel Růže.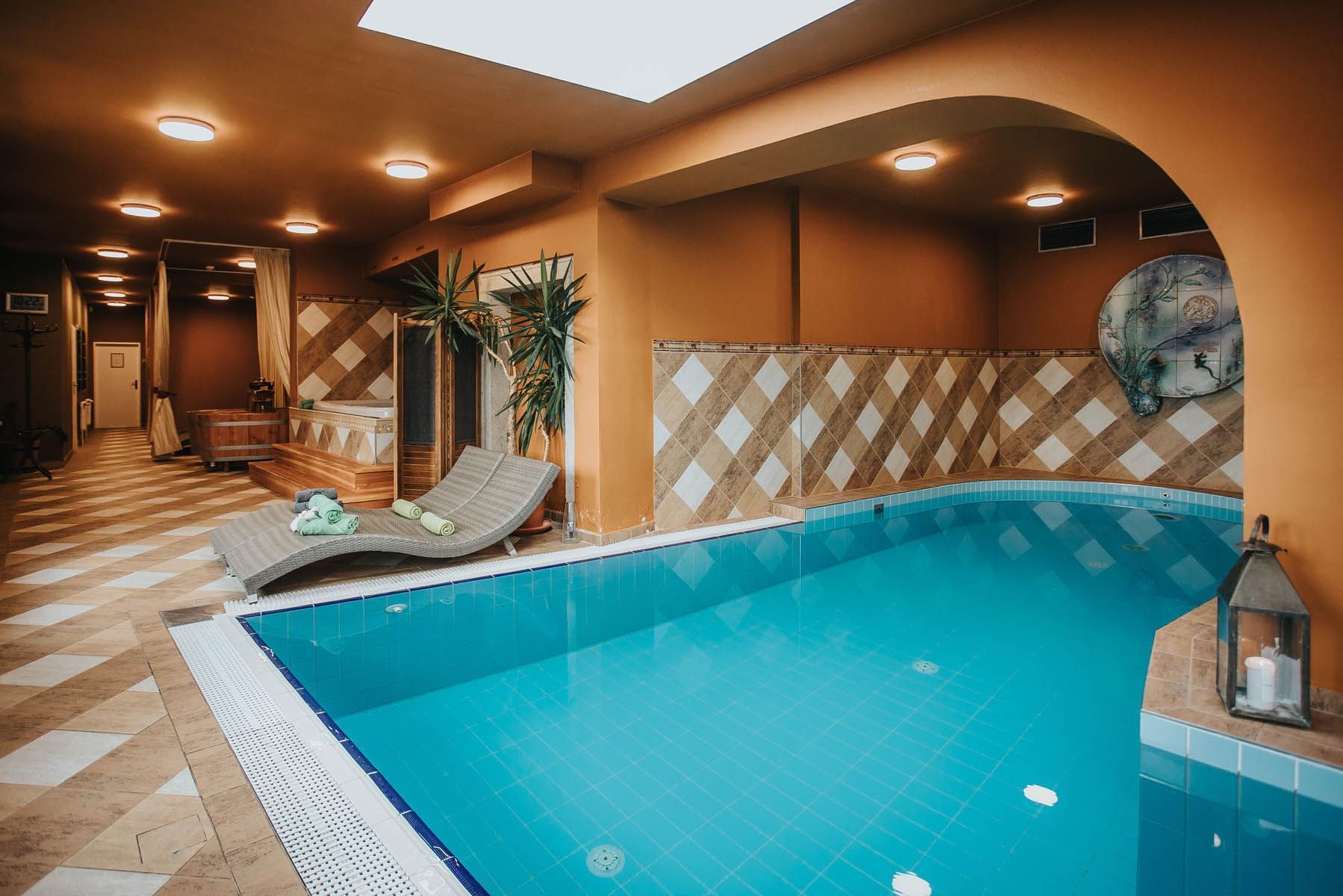 Exceptional rooms in Český Krumlov
Hotel Růže offers accommodation of exceptional grace and comfort providing breath-taking views of Český Krumlov Castle or a stunning view on Vltava river. Our hotel offers a selection of 71 luxury guest rooms including 4 luxury suites. All rooms are non-smoking.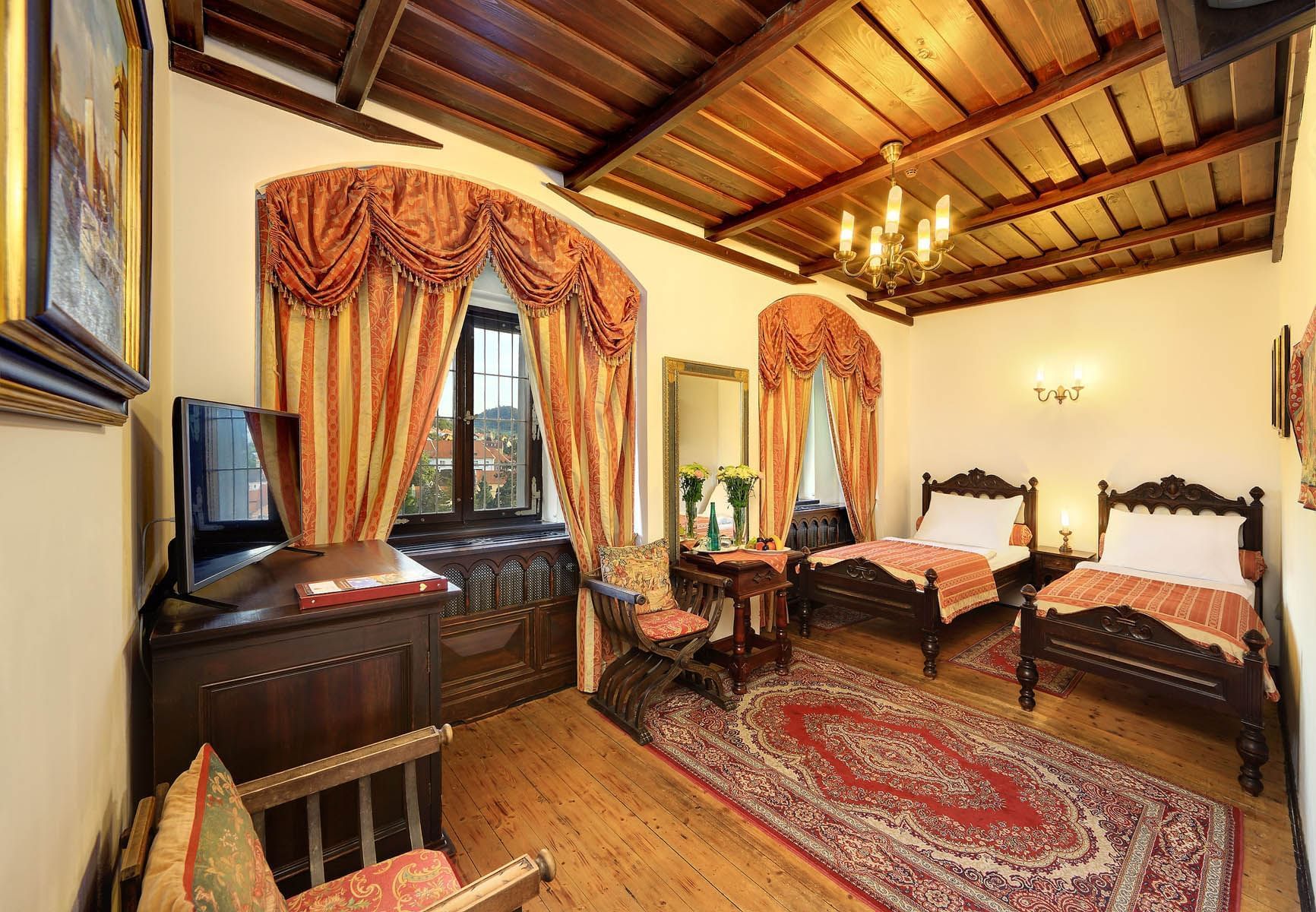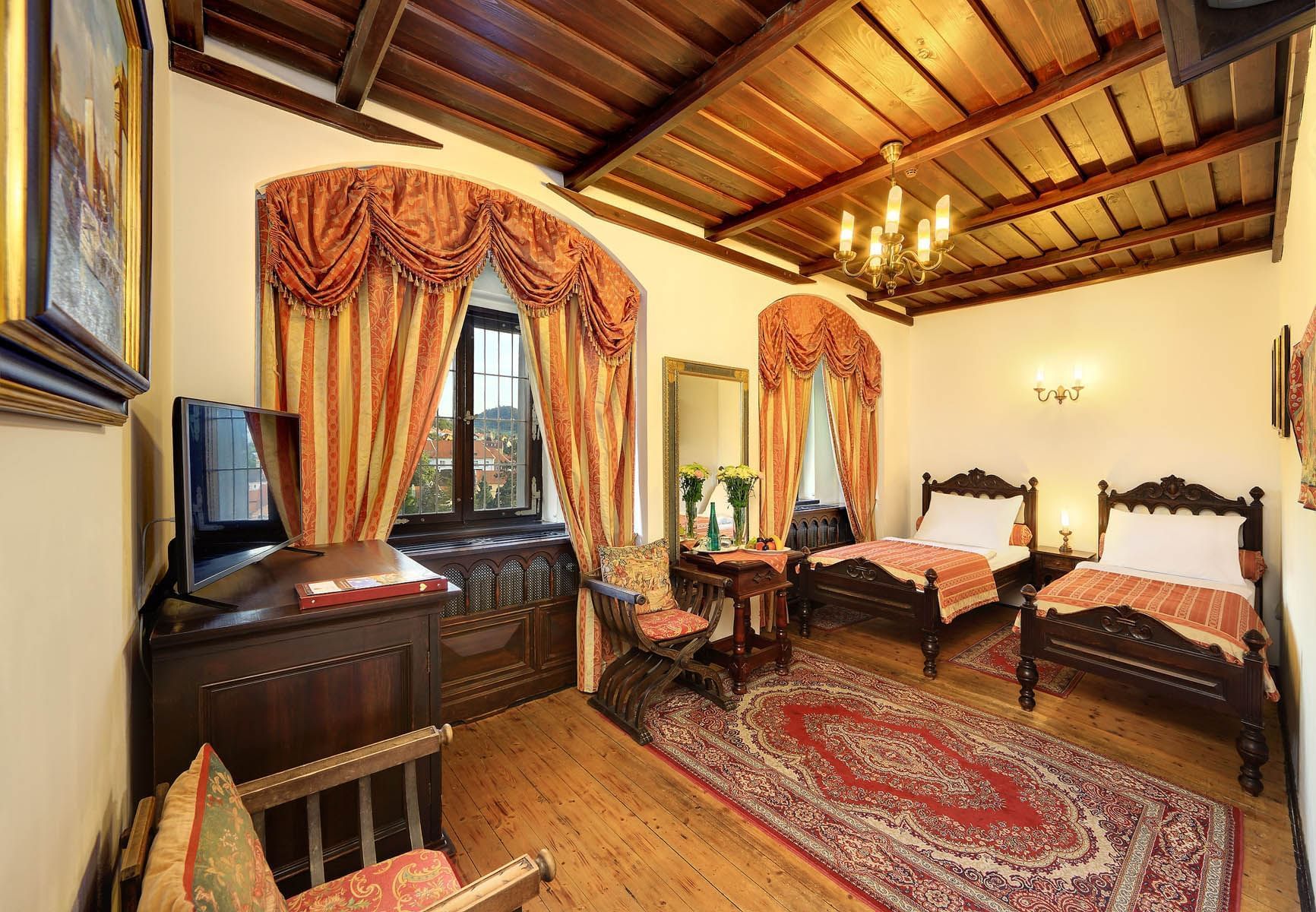 Sophisticated rooms with exquisite design
Approx. 15 - 20 m2 - 1 double bed or 2 separate single beds - Tea and coffee making facilities...
Best deals and packages in Český Krumlov
Hotel Růže offers special rates and luxury holiday packages designed to help you celebrate, relax or to simply getaway.